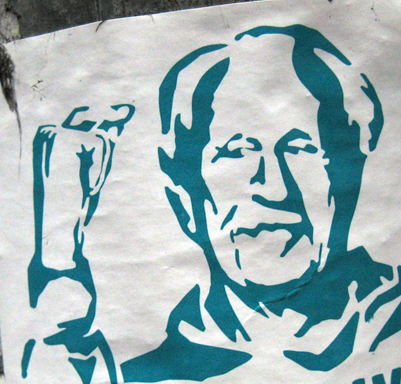 Nov

03
Tags
Related Posts
Share This
Herbert Marcuse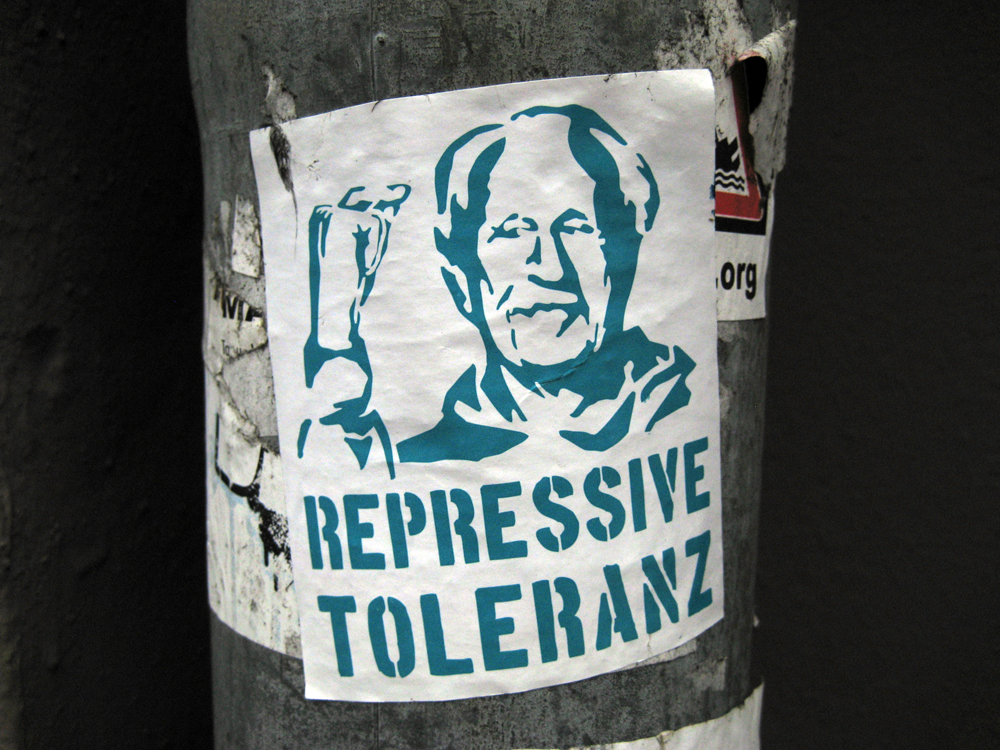 I was fortunate enough to be able to travel to the US in Autumn 2011 to attend a fantastic conference, "Critical Refusals: The 4th Conference of the International Herbert Marcuse Society," held at the University of Pennsylvania in October 2011. Whilst this was the biennial conference of the Society, in the months leading up to the conference the Occupy Wall Street (OWS) movement rapidly spread from New York's financial district at Zuccotti Park to city occupations all around the world, and the atmosphere at the conference was significantly influenced by the presence of those radical, non-hierarchical reclamations of public space that Herbert Marcuse had theorised in the late 1960s.
After a brilliant keynote address to a packed and electric audience, the conference delegates marched with Marcuse's former student Professor Angela Davis on the two-mile journey from the Irvine Auditorium (where Marcuse had spoken at a similarly electric meeting in 1971) to Occupy Philly. As reported in the Huffington Post, Davis gave a speech to protesters using the "human mic" (you can see Angela's address to Occupy Philly on YouTube).
My paper addressed the question of eschatological temporality in Marcuse's early text Eros and Civilisation: A Philosophical Enquiry into Freud (Beacon Press, 1955). The paper has been extended into a full journal article and published in a special issue on "Marcuse After Secularism" in the quarterly American journal Telos (click here to view access options for the article), Volume 165 (Winter 2013).
See below for a preview of the green open access pre-print version of the article, or click here to download the pdf.
From Eros to Eschaton: Herbert Marcuse's Liberation of Time
Article Abstract:
This article explores what Gershom Scholem has called Herbert Marcuse's "unacknowledged ties to [his] Jewish heritage." At the core of Marcuse's vision of transformed, non-repressive social relations, I argue, is a struggle over time, which rests upon a distinctly Jewish approach to the twin questions of remembrance and redemption. One example of this approach is the temporal dialectic between alienated labor time and the timelessness of pleasure's desire for eternity which underpins Marcuse's analysis in Eros and Civilisation (1956). This dialectic rests upon Marcuse's reading of the Freudian Eros-Todestrieb dualism, whose phylogenetic reading of patricide has been read by critics as reformulating the biblical rebellion against an authoritarian Yahweh.
I argue that we should read Marcuse's privileging of the Freudian Eros-Todestrieb dualism as tacitly redefining political struggle through the affirmation of a redemptive model of cyclical time, which responds to a Jewish apocalyptic-utopian tradition. I consider the ways in which Marcuse's later writings in such texts as "Liberation from the Affluent Society" (1968) An Essay on Liberation (1969), Five Lectures (1970) and Counter-Revolution and Revolt (1972) reveal the liberation of time to be grounded in the uncovering of nature's "erotic cathexis." Cyclical time thus offers Marcuse an Orphic recourse with which to confront the linear time of advanced industrial capitalism. In reading Marcuse's delinearization of time through a reformulated understanding of Judeo-Christian eschatology, I conclude, we are afforded a fuller account of the way in which time underpins Marcuse's appeals to utopia.
(click here to view access options for the article, published in Telos, Volume 165 [Winter 2013]).
See below for the PowerPoint slides accompanying the original conference paper:
Image by Cher Amio under a CC BY-NC-SA license.