CRSF Keynote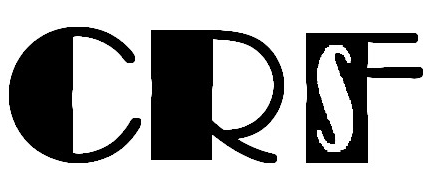 I'm looking forward to the Current Research in Speculative Fiction (CRSF) 2016 conference later on in June. This year I've been asked to deliver one of two keynote addresses, along with Dr Patricia Wheeler (University of Hertfordshire). I've taken the opportunity to revisit my interest in post-apocalytic literature (which I've published articles on in Modern Fiction Studies and Textual Practice): specifically, what I call the pastoral post-apocalyptic novel. This also forms one of three large case studies in my forthcoming monograph, Fictions of the Not Yet: Time in the 21st-Century British Novel.
The keynote will be titled ' "But there is still such beauty": Post-Apocalyptic Fiction and Eco-Eschatological Time in the 21st-Century'. Below is the abstract for the talk, which will take place on Monday 27th June, 2016.
What was lost in the collapse: almost everything, almost everyone, but there is still such beauty.
Emily St. John Mandel, Station Eleven (2014)
Keynote Abstract:
One of the most striking things about speculative literature of the 21st century has been its increasingly focussed interest in apocalyptic scenarios: from the escalating likelihood of biblical deluge on a planetary scale to looming ecocatastrophes of drought and desertification, as well as the collapse of oil-based petroconsumption. Various paradigms are emerging for categorising and reading these texts. Analyses of climate change fiction (or "cli-fi") often look back to Science Fiction's New Wave in the 1960s to ground contemporary texts in relation to such precursors as J. G. Ballard's apocalyptic novels of global warming (The Drowned World [1962], The Burning World [1964] and The Crystal World [1966]). Similarly, more recent narratives of peak oil in the 1990s and 2000s (including Cormac McCarthy's The Road [2006], Andreas Eschbach's 2007 German bestseller Ausgebrannt, Alex Scarrow's Last Light [2007], James Howard Kunstler's World Made by Hand [2008], Douglas Coupland's Player One: What Is To Become of Us? [2010], Saci Lloyd's The Carbon Diaries [2009], and Margaret Atwood's MaddAddam trilogy [2003-2013]) suggest a fictional oeuvre preoccupied with modes of production and consumption informed by intermittent oil crises in the 1970s and SF's traditional reliance on petrofutures. Meanwhile, studies of the current trend for eco-catastrophe fiction also signal the increasingly fuzzy lines between genre-spurning literary fiction ("litfic") and a range of innovative depictions of apocalypse and dystopian near-futures in contemporary SF, with texts such as Lauren Beukes' Moxyland (2008) and Zoo City (2010), Nnedi Okorafor's Lagoon (2014), China Miéville's This Census-Taker (2016) and Charlie Jane Anders' All the Birds in the Sky (2016); all of which continue to problematise generic parameters in their innovative and alchemical remeldings of established SF tropes.
However, I am particularly interested in an overlooked sub-set of contemporary fictions intimately engaged with climate change, ecocatastrophe, and apocalyptic landscapes: what I have termed the pastoral post-apocalyptic novel. These are novels that examine near- and distant-apocalyptic futures without succumbing to an entirely dystopian imaginary and whose images of beautiful nature can be positioned within the pastoral tradition. Indeed, what brings this caucus of texts together is their remarkably cheerful and demonstrably utopian approach to depicting catastrophic worlds in which humanity struggles for survival after a defined or ambiguous global disaster. We might identify a number of novels which present such pastoral post-apocalyptic scenarios, including: Maggie Gee's The Flood (2004), Rupert Thomson's Divided Kingdom (2005), Jeanette Winterson's The Stone Gods (2007), Jim Crace's The Pesthouse (2007), Sam Taylor's The Island at the End of the World (2009), Claire Fuller's Our Endless Numbered Days (2015), and, most recently, Emily St. John Mandel's Station Eleven (2014).
In this keynote, I will consider how we might read such narratives of pastoral post-apocalypse as offering a range of utopian and post-anthropocentric responses to the question of apocalyptic futurity. My reading is informed by the concept of eco-eschatology, which derives from contemporary feminist biblical scholarship as well as ecocritical readings of philosophical time. In bringing together these critical and creative texts, I would like to suggest that such novels enable us to envision a future that is substantively different from our defeated capitalist present. These imaginaries, rather, reveal a future in which the natural world is furnished with its own agentive power and might, perhaps, have something to teach us about the discursive registers necessary to address such important questions as the environment, class, inequality and exploitation.

FOR MORE INFORMATION ABOUT CRSF 2016, VISIT THE CONFERENCE WEBSITE.