Night Museum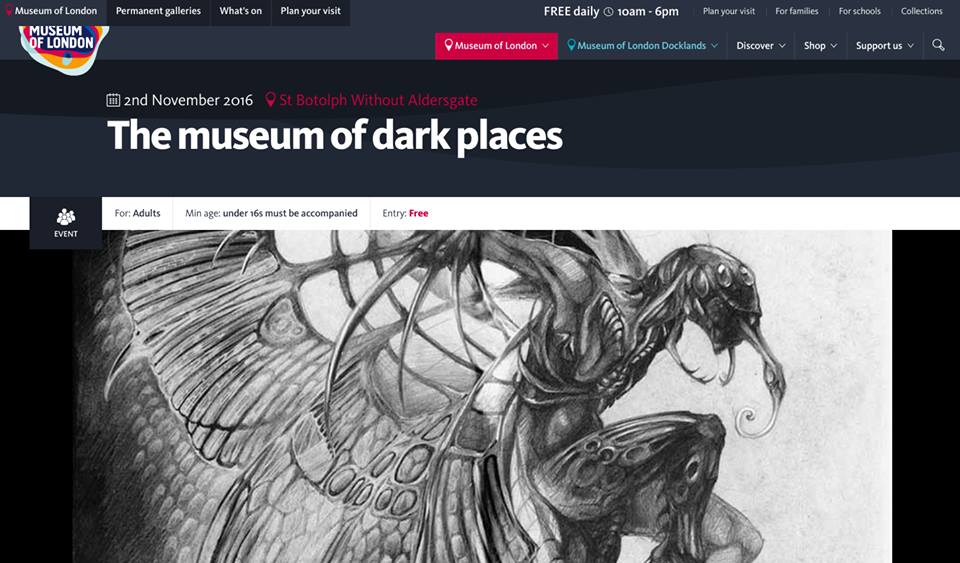 As part of the Museum of London's new Night Museum series, I'll be giving a talk titled "Dark City: London After the Apocalypse" for the Museum of Dark Places events, curated by Jes Fernie.
My talk will consider London's darker side in literary and popular cultural texts over the past century. From its imperial beginnings in late Victorian urban Gothic, the remediation of the city has seen London become the setting for a number of influential horror, fantasy, supernatural, and science fictional texts. I'll be discussing the post-apocalyptic London imaginary: from H. G. Wells' scientific romances to the apocalyptic destruction of the city depicted by modernist writers such as T. S. Eliot and Virginia Woolf shortly after the First World War; and from the mid-century dystopian visions of London's future in the works of Aldous Huxley, George Orwell, John Wyndham and Doris Lessing, to the disturbing urban fantasies of contemporary writers like China Miéville, Neil Gaiman and Alan Moore.
Also speaking at this event will be Professor Matthew Beaumont (author of Nightwalking), who will present a thought experiment that evokes what it would be like to wake in the night and walk through the streets of London before the era of public lighting.
The event will take place at St Botolph Without Aldersgate on Wednesday 2nd November 2016, starting at 7.30pm. You can register for my talk for free here.
Click here or preview the slides below to see the PowerPoint presentation that accompanied this talk:
See below for a short film of the other events which took place as part of "The Museum of Dark Places."
Featured image © Anna Podedworna. Used with permission.