Woman's Hour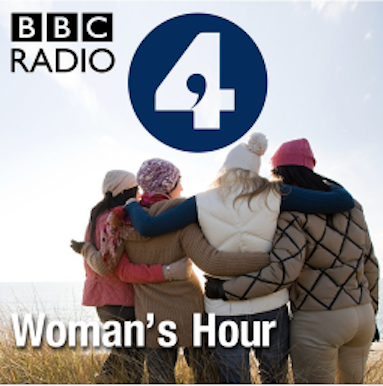 As part of BBC Radio 4's Mars Season in March 2017, I was invited onto Woman's Hour for a live broadcast about "Women on Mars." Having featured in the documentary "A New Red World" produced by Mark Burman and presented by Ken Hollings, I was really thrilled to be able to discuss my research into Martian utopias from a feminist perspective on Woman's Hour. The programme was broadcast on 7 March 2017 and I was interviewed by Jane Garvey along with my Birkbeck colleague, Dr Louisa Preston from the Department of Earth and Planetary Sciences, whose research focuses on the habitability potential of planetary bodies within and outside our Solar System. Our segment on "Women on Mars" considered women working in science and astrobiology, women's participation in the MarsOne project to set up a colony in Mars, and women's science fiction in speculative texts from the 19th and 20th centuries.
Having discussed the early feminist Martian utopia Unveiling a Parallel: A Romance (1893) by Alice Ilgenfritz Jones and Ella Merchant in the "A New Red World" documentary, I talked about how late nineteenth-century utopian narratives offered feminist writers and political activists a fantastic literary model in which to reimagine society and gender relations. As part of a broader wave of utopian narratives in the late 19th century, Jones and Merchant thus used Mars as a backdrop for imagining a utopian world outside of patriarchy but, unlike later writers in the pulps period, were relatively uninterested in the geological features of the red planet. I also spoke about Catherine (C. L.) Moore, whose 1930s pulp short stories distinguished her as one of first women in SF publishing in magazines such as Astounding and Weird Tales. Her story "The Tree of Life" published in Weird Tales in October 1936 is a great example of how her work mixes a weird, cosmic aesthetic with planetary adventure narratives. Finally, Leigh Brackett offers another fascinating example of feminist SF writing about Mars in the pulps period. Brackett published in magazines like Planetary Stories, Startling Stories and Thrilling Wonder Stories and her Martian tales, such as the novella Black Amazon of Mars published in the March 1951 issue of Planet Stories magazine and Sea-Kings of Mars (1949), led to her being referred to as the "Queen of Space Opera."
My contributions to the Woman's Hour live broadcast were informed by research I'm currently working on, which thinks about Mars as a compelling site for utopian and science fiction narratives – as part of my second monograph Arcadian Revenge: Utopia, Apocalypse and Science Fiction in the Era of Ecocatastrophe, which considers how fictions of extreme environments (such as Mars, Antarctica, the deep sea, and the centre of the Earth) have allowed writers to imagine creative responses to real and perceived disasters about climate change, from the late 19th century to the present day. The particularly strong works by women SF writers has also led to plans for a new module on "Daughters of Frankenstein: Feminist Science Fiction," that I am drafting and includes texts by Mary Bradley Lane, Charlotte Perkins Gilman, Clare Winger Harris, C. L. Moore, Judith Merrill, Leigh Brackett, Pamela Zoline, Ursula Le Guin, Joanna Russ, Doris Lessing, Marge Piercy, James Tiptree, Jr., Margaret Atwood, Octavia Butler, Pat Cadigan, Lauren Beukes and Nnedi Okorafor.
CLICK HERE (or below) TO LISTEN TO THE BROADCAST OF WOMAN'S HOUR.
CLICK HERE TO LISTEN TO THE WOMAN'S HOUR PODCAST & EXTENDED DISCUSSION.