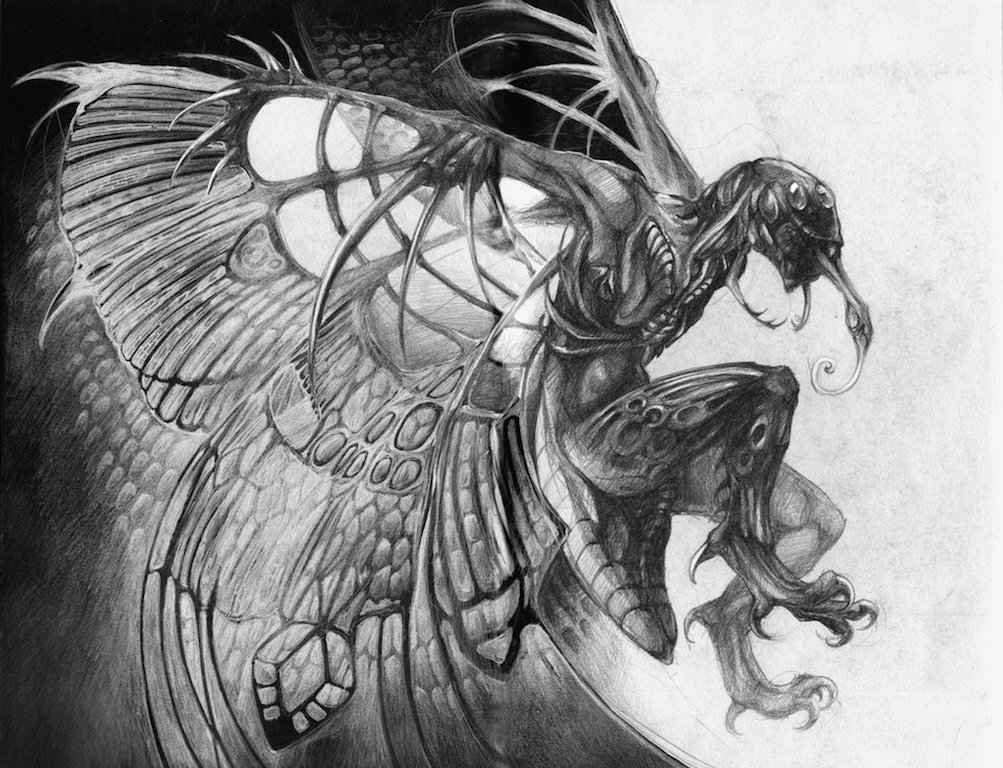 Dec

02
Tags
Related Posts
Share This
China Miéville Book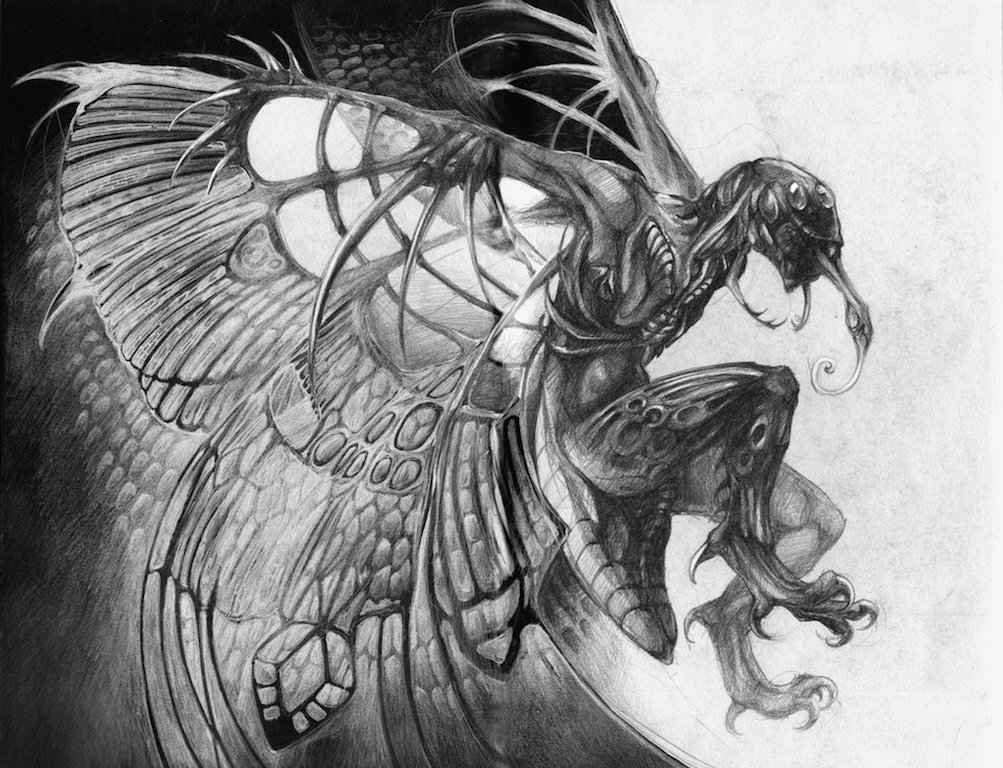 I'm delighted to announce that China Miéville: Critical Essays is now published. I've been co-editing this collection since Autumn 2012, after the successful Weird Council conference which saw academics from all over the world meeting to discuss Miéville's fiction and non-fictional writings. Adam Roberts listed it among one of the "Best science fiction and fantasy books of 2015" in a Guardian article in December 2015.
About the book:
Since the publication of his first novel in 1998, China Miéville has distinguished himself as one of the most exciting and inventive writers working in any genre in contemporary British fiction. The author of nine novels and two short story collections to date, as well as comics script-writing, numerous critical works on science fiction, and legal scholarship, Miéville is a critically acclaimed writer who has also achieved popular success.
The chapters in this collection respond to the range of interests that have shaped Miéville's fiction – from his influential role in contemporary genre debates, to his ability to pose serious philosophical questions about state control, revolutionary struggle, regimes of apartheid, and the function of international law in a globalised world. This collection demonstrates how Miéville's fictions offer a striking example of contemporary literature's ability to imagine alternatives to neoliberal capitalism at a time of crisis for leftist ideas within the political realm.
"A major critical engagement with a major contemporary writer: absolutely essential reading."
— Adam Roberts, author of New Model Army (2010), Jack Glass (2012) and Bête (2014), and winner of the British Science Fiction Award
"This critical anthology, the first devoted exclusively to the works of China Miéville, sets a high standard for the other such volumes that will surely follow. All the chapters in this collection should be highly recommended to the large and growing number of readers who rightly regard Miéville as one of the pre-eminent imaginative writers of the 21st century."
— Carl Freedman, Russell B. Long Professor of English at Louisiana State University and author of Critical Theory and Science Fiction (2000) and Art and Idea in the Novels of China Miéville (2015)
"An exemplary addition to the Gylphi Contemporary Writers: Critical Essays series, this challenging and fascinating collection is as demanding as its subject. Crucial for those interested in the weird, in science fiction and in the turns of contemporary British fiction."
— Robert Eaglestone, Professor of Contemporary Literature and Thought, Royal Holloway, University of London

"From Miéville's singular ab-vowal to Luckhurst's afterweird arcade, Edwards and Venezia have assembled an eisteddfod of sagacity as thornily fecund as the motley fictions it refracts, infracts, involutes and convolutes."

— Mark Bould, Reader in Film and Literature at the University of the West of England, co-author of The Routledge Companion to Science Fiction (2009)
Book Launch Party:
We were honoured to be able to launch the book with Professor Carl Freedman whose monograph Art and Idea in the Novels of China Miéville (2015), also published by Gylphi, was launched with China Miéville: Critical Essays. The book launch took place at Birkbeck, University of London. Some pictures from the launch party can be found on Gylphi's Facebook page.
If you would like to purchase a copy, please click here to order the book from Amazon.
If you would like to review the book, please contact the publisher, Anthony Levings at Gylphi.
Below is the double book launch party poster and the Table of Contents for China Miéville: Critical Essays.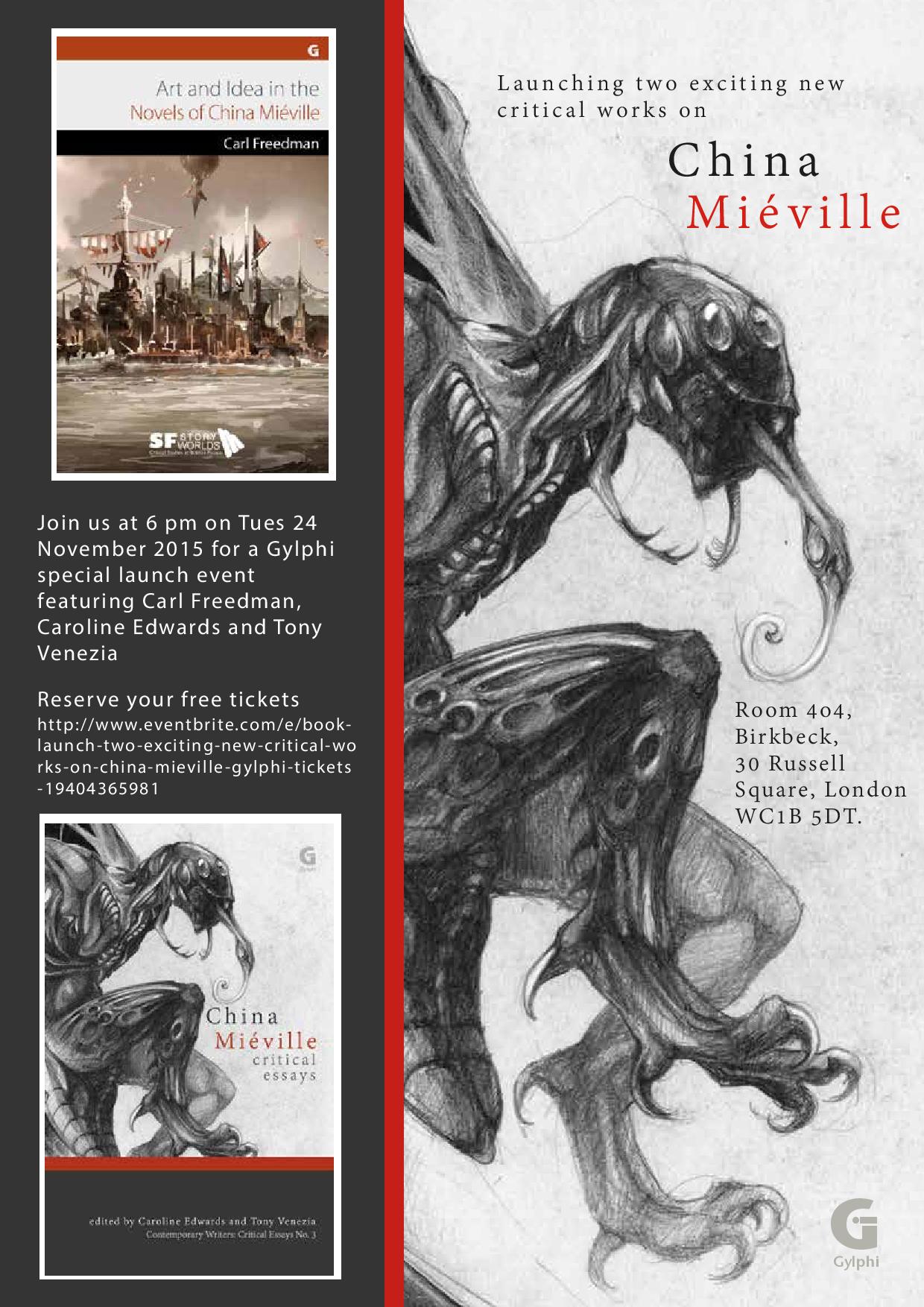 You can preview the book's Table of Contents below or click here to download the pdf.
Featured image (book cover art) by Anna Podedworna. Used with permission.